It's springtime! Flowers are blooming and the weather is nice, so it's the perfect time to bring your dog to the park. If you want to be creative and help Fido have fun, why not make your own dog toys?  (If you'd like to see the ideas from my other post, click here.)
Here are a few other toys you can try:
Click on  the recipe from Dalmation DIY  if you're interested.
Towel Tug Toy (We love alliteration, don't we?)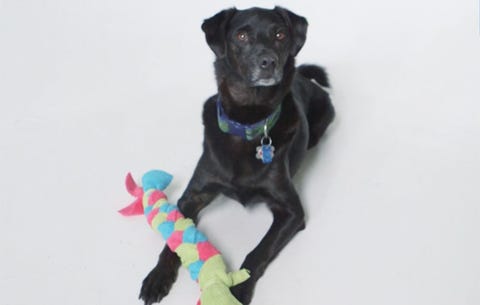 Recycle your old towels into this beautiful toy! Just braid a few giant strips of towel together into one big toy! (For more professional instructions, see goodhousekeeping.com)
It's all love and cuteness when your pup cuddles up to this toy! (Just don't share it with any hard chewers) Click prettyfluffy.com to see how to make it!
For those of you who aren't very crafty, this is the toy for you! Just soak an old sock with water, stick it in the freezer, and let it harden. When it's frozen, give it to your dog to play!
This toy is perfect for high-energy dogs! According to notesfromadogwalker.com, all you need is PVC pipe, rope, and a pre-made toy you choose.
If you'd like to see how the "downward dog" yoga pose is done, try making this toy! All you have to do is stick a treat on the top of the mat, roll it in, and watch your dog be entertained. Don't do this for heavy chewers though!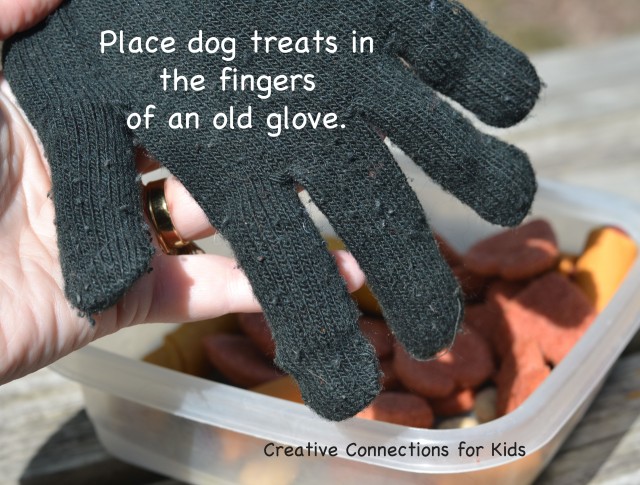 This one is very easy as well. Simply stick a treat in a finger of an old cloth glove and watch your dog work it out. Make sure he doesn't eat the entire thing, though!
Stuffed Monkey.. wait what?

If you have some thick rope lying around, give this toy a shot!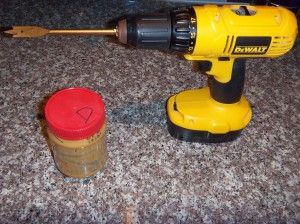 Although I'm pretty sure the picture is self-explanatory, here's how to make it: Take a drill or pair of scissors and make a small hole in the lid of the jar. (Make sure it's big enough for your pupper to reach, though!) Give the jar to your dog. Tada! You can also let your dog try to lick a used peanut butter jar clean, minus the lid.
I hope you enjoyed this post! (Sorry it came late but I've been super busy lately!) Click the like button if you want, and subscribe to receive emails from me each time I post if you'd like to see more.